Hello, and welcome back to the wonderful world of Constitutional law! With the speed at which the news cycle moves anymore it feels like ages go by in between these weekly posts. But, none of this stops these student bloggers from coming up with wonderful posts week after week. While we have a variety of topics, we also have a lot of immigration-based posts for this week.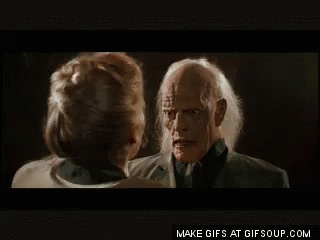 Dan, Troy, Annelis, Tyena, Ryan, and Brad all write about different aspects of immigration, Constitutional law, and current political developments. Dan, Troy, and Annelis dig a bit deeper into currently proposed, or possible, changes to immigration. Dan's blog post addresses some of the President's proposed changes to our current immigration system, while also looking at the origins of the systems currently in place. Troy also writes about immigration, looking at the President's proposals put forth in his State of the Union address, and what this means for immigration moving forward. Annelis, in her post, writes about the current state of the status of DACA, Dreamers, and potential legislation to address this group with the President's created March 5th deadline.
Tyena takes us a bit broader, as she writes about the role of authority in implementing immigration policy, in particular as it is linked to the Immigration and Nationality Act of 1952. Ryan presents various crime statistics pertaining to crimes committed by those who have entered the country through unlawful means. Rounding off the immigration posts, Brad offers a balanced discussion of so-called Sanctuary Cities, explaining many of the core issues and the various positions different sides take on these issues.
Kelly F., in the wake of the events in Parkland, FL, writes about questions of gun control, Congress, and the Second Amendment from a Constitutional standpoint.
Sung, in his post, discusses Article II, and the practice of presidents' placing their businesses into blind trusts to avoid conflicts of interest, something the current president has not done and that, potentially, could be politically costly for him.
Kei outlines many of the key provisions from the U.S. colonial period to the 1880s that were meant to govern U.S. and tribal relations, although as she indicates, these arrangements were not always followed.
Tim discusses the process by which illegal drugs are categorized into different schedules, and explains how marijuana came to be a schedule one drug in the U.S. while questioning if this is appropriate now.
Rounding out the blogs for this week Chelsea, Kelly S., and Hermina provide a series posts that look at various Supreme Court cases, covering different issues at different times. Chelsea examines Martin v. Hunter's Lessee (1816), and the importance of this case for confirming the power of the Supreme Court to exercise judicial review over state court decisions. Kelly S. discusses the Supreme Court case Brown v. Entertainment Merchants Association, which deals with issues of states' ability to limit the sale of violent video games to children, and what counts as art for First Amendment purposes. Finally, Hermina's post focuses on an upcoming Supreme Court case, Minnesota Voters Alliance v. Mansky, involving challenges to state law that ban voters from displaying various political messages on clothing or buttons when casting their ballots.
*"Live feed" courtesy of Indiana Jones and the Last Crusade