We are cruising around the midpoint of the semester right now, and class is really on a roll. This week's posts are indicative of this. The posts, with all of their various topics, break down into two basic categories this time around. There are posts that look at important terms, conditions, and statistics that help define a given policy area in an attempt to grapple with what is included and what is not. Then, there is another group of posts that looks at past, current, or proposed changes and evaluate what these changes have done or are likely to do to a policy area. These groupings demonstrate how the student bloggers are evaluating their policy areas, and making strides towards policy analysis and critique. I'll briefly summarize these posts below, but as always, I encourage everyone to go read the originals as they are far richer than I capture here.
Nick writes about Jacobellis v. Ohio (1964). This case was important for the Court's attempts to define what constitutes obscenity. In this sense, he is quite literally (for the context of the categories I have set-up above for these posts) discussing the definition of a key term for law and policy purposes.
Alex, in his post, investigates immigration numbers. He looks at recent trends and discusses what the numbers could mean for changes to US immigration policies. By looking at how many people we are even talking about when addressing immigration policy, we can get a better sense at the scope of these policies and any changes involving them. On a related point, Kelly's post addresses where we are actually detaining the undocumented migrants that ICE rounds up. She talks about the various practices, and the challenges that arise from the sheer number of detentions that are happening.
Sam, for her blog, read about some arguments against Title IX in college athletics. These arguments largely hinge on the context for various policies, and potentially questionable motives. She looks at arguments about whether Title IX limits chances for female athletes, as well as the NCAA's role in many of the related issues.
Theressa addresses questions of viability and legal standards regarding when fetuses are alive. Given the law has latched on to the concept of viability as a key deciding point, figuring out when this is, and how technology keeps shifting our understanding of viability has become central to much of the debate around abortion restrictions.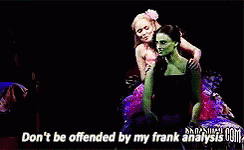 Taylor looks both at terms and policies in her analysis of an important element of high school education. Taylor discusses comprehensive sex-ed in her post. She talks about the benefits of scientifically accurate information about sexual activity, as opposed to abstinence-only education.
John writes about the political balances between Congress and the Supreme Court that occasionally arise regarding religion in the law. John looks at two cases and explains what they show us about political will, legislation, and the Court's role in interpreting the law. Both cases involved Congress responding with new legislation, showing how Court rulings can lead to different policy changes.
Ben expounds upon time off, leave policies, and mental health issues. He explains how mental health interacts with sick days or other time-off policies, and offers suggestions for how to better accommodate those with mental health issues in employment settings. Here Ben is making connections between his topic, existing policies, and what he sees as beneficial changes to these policies.
Finally, both Hermina and Sung examine very different recently proposed bills. Hermina writes about new legislation introduced by Democrats in Congress called the Title IX Protection Act. Hermina walks through what the proposed changes would entail, and how they respond to the recent actions of the Department of Education. Sung discusses a Democrat-sponsored bill recently introduced that aims to review and potentially dissolve major financial institutions that harm consumers. Sung evaluates this proposal and offers up some alternatives for what could, and perhaps should, be done.