We here at Utica College find ourselves on that slow crawl towards spring break. We are, as of this writing, at the last day of classes before break, and, of course, it is 20 degrees outside (and although it did not stick, it snowed yesterday). Not much spring to that. But, you know what does have spring to it? The posts for this week! Oh my, that was forced. Just … bad. I guess I need a break too. Fortunately, the posts are much better than my weak intro and transition.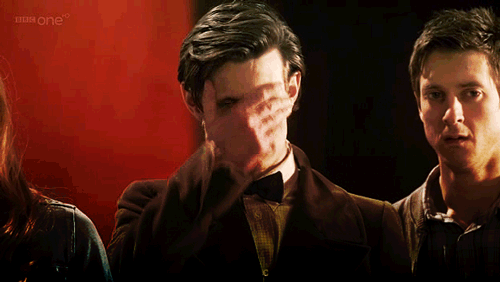 Why not just jump right in and start with President Trump? Both Daniel and Erin have posts addressing some of the president's recent actions. Daniel writes about President Trump's new immigration ban. He discusses the change from the previous ban to this one, before providing his own analysis of the new version. Erin takes on Trump's accusations, issued over the weekend via Twitter (naturally), that former President Obama tapped Trump's phones in Trump Tower pre-election. Erin discusses this unsubstantiated claim, as well as the political responses to it and some of the law around wiretaps.
This week Efrain tells us about United States v. Graham (2016), a Fourth Circuit case from last year involving what is known as the "third party doctrine." The third party doctrine maintains that there are different privacy concerns with respect to information that people willingly disclose to third parties. The information in question in the case is location data the government obtained from two individuals' cell phone records. Efrain explains the underlying facts of the case, as well as both rulings at the Fourth Circuit. As he indicates in this post, this case has large ramifications for personal data in an era of widespread smartphone use.
Selma's examination of radicalism and First Amendment free speech jurisprudence continues this week with Dennis v. U.S. (1951). Selma explains the concept of the "fifth column," the fear of foreign-influenced domestic insurgency, and how it led to the Smith Act, and ultimately the ruling against Dennis. She also explains how echoes of these ideas and arguments are discernable in current political concerns and debates.
Both Adrian and Taylor address recent news around LGBT issues in society. Adrian lets us know that Disney is at it again. Or something. By which I mean he talks about how the not-yet-released live-action adaptation of Beauty and the Beast is already stirring up controversy due to a "gay subplot" where LeFou questions his feelings for Gaston. Franklin Graham has publically denounced it, and at least one theater has decided not to show the film due to this subplot. Adrian looks at these decisions, and the banning of films in general, under the U.S. Constitution, the Universal Declaration of Human Rights, and the International Covenant on Civil and Political Rights.
Building off of her post last week about transgender, rights, Taylor addresses the issue this week from a different topic. Mack Begg's has garnered some national attention, which is not an easy thing to do as a high school student in Texas, after winning the state wrestling championship. The reason for this attention, as Taylor explains, is that Mack is transgender male that was forced to wrestle females due to Texas's schools requiring students to wrestle students of the sex listed on their birth certificates. Taylor discusses this instance, the multitude of problems with this approach, and with how transgender students are treated more generally.
Rounding out the posts discussed here, Paul and Kaitlyn discuss religious liberty and its outward expressions in society. Paul discusses the 2015 Supreme Court case Holt v. Hobbs in his post for this week. The case involves religious-based challenges under the Religious Land Use and Institutionalized Persons Act (RLUIPA) to Arkansas prison regulations that prevented inmates from being allowed to grow and maintain beards (with an exception only for documented skin conditions) for safety reasons. Gregory Holt, who was incarcerated in Arkansas, is a Muslim and wanted to grow his beard for religious reasons. Paul explains the case, the Court's ruling, how it relates to the ruling in Hobby Lobby (2014), as well as how it relates to the current political climate regarding U.S. relations with our Muslim population.
Recently in class, as part of the cap to our study of the religion clauses, we had a broader discussion of the constitutionality of both "In God We Trust" as our national motto and "Under God" in the Pledge of Allegiance. Kaitlyn uses this discussion as a jumping off point for her blog this week, in which she takes a closer look at the issues surrounding "Under God." She discusses Elk Grove Unified School District v. Newdow (2004), which is the closest the Court has come to ruling on the issue, as well as a Massachusetts Supreme Court case, Doe v. Acton-Boxborough Regional School District (2014), on the same issue a decade after Newdow. Kaitlyn looks at the controversy around "Under God" and its place within our society and First Amendment religion clause jurisprudence. In her post, we not only get great analysis of an ongoing constitutional question, but also a little peak into our course as well.